Welcome To ARO Pump Catalog
Your Online Source for ARO Diaphragm Pumps & Piston Pumps
Call Us at 1-800-810-1053 and speak with a Professional ARO Pump Expert for assistance with all Diaphragm Pumps and pump repair parts. We have the largest ARO Pump Catalog & Repair Part inventory at prices that can't be beat for the diaphragm pumps and parts that you're looking for. Many of the pump model numbers ship same day!
Call 1-800-810-1053 For A Quote Now!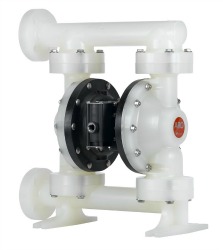 Lowest Prices
We will get you the ARO Pumps that you're looking for at the very best prices. If you have a price that you think is better than ours, give it us and we'll prove to you that our prices are the lowest that you can get anywhere!

Call 1-800-810-1053 Now to Speak with a ARO Pump Expert!
Speak With An AROPumpCatalog.com Expert Now For A Fast & Easy Quote!
Including the ARO piston pumps 612041-1, 613100-1, 613104, and more. Call Today!
ARO Pump Catalog
ARO Air Operated Diaphragm Pumps: Pump Controllers, FDA Pumps, EXP Expert Series, Electronic Interface Pumps, Pro Series Metallic and Non Metallic Pumps, Specialty Pumps, Compact Series, Diaphragm Pump Parts & Accessories.
ARO Piston Pumps and Packages: ARO Force Pumps & Packages, Hydraulic Driven Piston Pumps, ARO Force Packages, Two Ball Pumps, Four Ball Pumps, Chop Check Pumps, Piston Pump Accessories.
Feel free to call us anytime or browse our partial ARO Pump Catalog List of products.
ARO Pumps List

Call 1-800-810-1053 or Submit a Request Below for a Rapid Quote!